Capering criminally with the challenge: what I read for Australian Women Writers 2013
In 2013, I joined the Australian Women Writers blog and project as the non-fiction contributing editor. This meant I also ended up taking the challenge of at least reading if not reviewing various books by female Australian authors.
I read, I reviewed, I interviewed. Here's the round up of the books, the authors and the fun.
I started with the call to arms: "Hello, people, give me authors!  Give me books!". This is a call to arms I will repeat in 2014. You can check out and continue to add to the list of suggestions.
I hit the Franklin level of participation with six books reviewed and two authors interviewed and profiled and definitely more than 10 books read. Here's the breakdown.
Read and reviewed
Amanda Curtin's Inherited
Amanda Curtin likes to write about connections, between person to person, between person and object, person and landscape. And about how those connections make us feel. Or why they are unique to us. Why they don't make any sense or at least a different kind of sense to others.
Marj McRae's Not A Man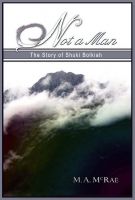 But Shuki is persistent even though his main flaw seems to be how blind he is for most of the novel to the fact that he will always be wanted, coveted and desired in ways that extremely dangerous and that knowing self defense and displays of power are not enough to protect him or those he cares for.
Caitlyn Nicholas' Drive Me To Distraction
A great deal of the story's action winds its way through the garages, functions and houses, showcasing that the world Alex has to traverse is something she is unprepared for, one that has to live partially in the public eye as well as in the garage checking out engines. Grease is not something thought to be sexy enough for a gaggle of photographers at a photo shoot.
Ann-Marie Priest's Great Writers, Great Loves
But Priest doesn't want to assume a connection, she actually wants to see if it is possible that it occurred, if it is possible that it was known and intentional. Because what she does know is that every single twentieth century author profiled in the book has shaped and re-shaped the commonly held idea of love and what it should be like. So did they lead varied and complicated love lives where their principles matched up to the ideas that they espoused and can you see these in their novels, in their characters? Are we directly beholden to these authors not for just writing about different ways of loving and living but for them actually attempting to successfully live them out themselves?
Kerry Greenwood's Unnatural Habits
In 1920s-30s Melbourne, girls are missing yet again. Young girls, young pregnant girls, those who wanted to be, and those who didn't want to be, sold to the highest bidder, raped, and those who find themselves caught up in the white slave trade. Smack bang in the middle of all this lands an eager female reporter, keen to prove herself, naive to the extreme. As if young girls disappearing and a reporter nearly getting beaten up if not for the intervention of Phryne were not enough to make Phryne curious, Phryne has to get involved when the reporter herself vanishes.
Marion Halligan's Murder On The Apricot Coast
And then there is Cassandra Travers, the narrator and protagonist, who is a freelance editor who seems to do reasonably well and who has just married the Colonel – presumably making her Mrs Marriott – though she isn't used to it so she never notices if people call her that. The Colonel is not your run of the mill Colonel – for starters he seems quite handsome, his first name is some old fashioned name conveniently shortened to Al, he has a hush-hush job that the reader is not even told about but is left to guess, and he does odd things in the name of work. Really odd things.
Interviewed and profiled
Amanda Curtin about Inherited
Amanda Curtin about Elemental and writing
Marj McRae about Not A Man
Read but not reviewed
Kerry Greenwood's Murder and Mendelssohn
Marianne de Pierres' Glitter Rose short story collection
The Sleepers Almanac No 8. with Zoe Dattner & Louise Swinn as editors of the latest short fiction in Australia
Jane Rawson's A Wrong Turn At The Office Of Unmade Lists
Michael Robotham's collection of various Australian crime writers talking about writing crime fiction – including female authors – If I Tell You… I'll Have To Kill You.
What have I learnt?
I like crime fiction. I like plots with a twist or something odd. I am very choosy about what I read. The West Australian books editor is great at picking out what I like to read. I need to be more organised about writing book reviews. Authors are lovely people. The oddest things can turn me off a book – Kerry Greenwood's Murder and Mendelssohn references something in particular that makes me a bit sad and it leaves me with a bit of a bad taste in my mouth which is a bit annoying but no reflection on her writing.
What now?
I will be taking on the challenge in 2014 as well and you are welcome to join me. I will be reviewing more books as I go. If you are in Perth, buy the West Australian on Tuesday and Saturday to see my reviews of both Australian and foreign authors and follow me on Twitter and Facebook so I can give you a heads up when I know for sure that I will be in the paper. 
I am an author/publisher/agent/PR officer!
Awesome! Send me your book! Here's what you need to know.
The author if Australian and female, will be reviewed/interviewed for AWW 2014 but if not, don't worry, you will be on this blog or in another publication so send copies and contact details in anyway and just make sure I know.
Post a hard copy to PO Box 33, Fremantle, WA 6160 Australia with a press release and/or contact details.
If it is an ebook or PDF – email me a copy with your contact details to

[email protected]

and put "For a book review" or something similar in the subject line.
If you want an interview, let me know ASAP. I will interview female Australian authors for AWW 2014 and anywhere else I can pitch a piece to. I am happy to interview other authors for other publications so please do ask.
I can't do an interview unless I have read your work so if you want an interview you will have to send a book in either ebook or print form. I need to know your work to ask you relevant questions.
I write a review if I think it is good work. That being said, if you don't see a review of your work show up, it could be time constraints or something else so don't panic. You can ask me privately what I thought of it or if it will be published/posted later. And remember that I am a writer and an editor as well. Too many glaring errors will prevent me reading your work in the easy manner it should aim to be read in.
A final point: I am a journalist. I work according to a code of ethics. You cannot see my article prior to publication online or in print whether it is a review or an interview. If you do see it, that opens my work up to accusations of being too biased in your favour and I am supposed to report openly and honestly on your work as I see and understand it. I will always make any corrections of a factual nature or any amendments after publication. This is the way journalism works and it protects you as well. If this doesn't work for you, then that's fine – please do not request reviews or interviews from me or send your work in.
Did you take the challenge in 2013? Let me know how you fared in the comments!